August

2022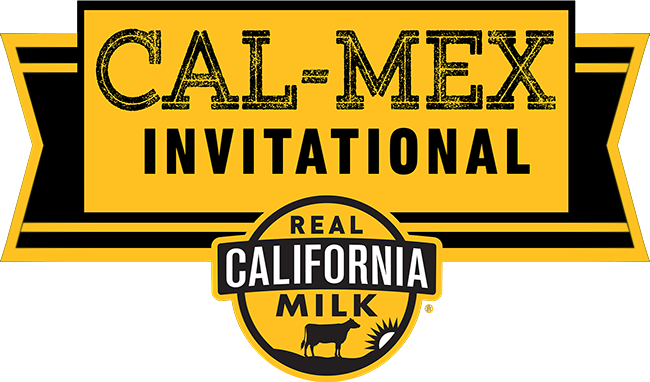 Contact:
 
Jennifer Giambroni
CMAB
209.690.8244
Leonard Sbrocco                                                        
The Food Connector for the CMAB                       
707.364.7292                                                           
Tracy, Calif. (August 23, 2022) – The California Milk Advisory Board (CMAB) today announced the winners of the 2022 Cal-Mex Invitational – its inaugural culinary competition to find the nation's top recipes that incorporate Hispanic-style cheeses and dairy from California with Mexican cuisine and California flavors.
Chefs Chad Clevenger of Atlanta, Ga., Claud Beltran of Pasadena, Calif., and Marco Colin of Chicago, Ill., won $5,000 each in the cook-off finals while competing in three meal categories: Appetizer, Entrée, and Dessert. Each chef received a trophy, $5,000 cash prize and the distinction of being a Cal-Mex culinary pioneer.
The event is a new foodservice competition that celebrates Cal-Mex, an emerging trend in foodservice nationwide. Cal-Mex marries California and Mexican cuisines and spotlights recipes featuring California cheese and dairy products.
The cook-off finals, which took place at The Culinary Institute of America (CIA) at Copia in Napa, Calif., included six professional chefs selected from a group of culinary experts from throughout the U.S. who submitted recipes in the three categories for review by the judging panel.
Three nationally recognized chefs judged the live event: Ben Diaz, Executive Chef of Leoness Cellars in Southern California; Claudette Zepeda, San Diego-based Chef and Culinary Entrepreneur; and Barbara Alexander, California-based Certified Executive Chef and Culinary Educator. The judges scored dishes in each category based on factors including taste, innovation, and creative use of Hispanic-style cheeses and dairy products made with Real California Milk.
The winning chefs and dishes for the 2022 Cal-Mex Invitational are:
Appetizer Category Winner: La Menonita en El Molcajete
Chad Clevenger, Owner of pop-up restaurant El Nido Del Buho in Atlanta, Ga. and formerly at Alma Cocina in Atlanta as well as Mel's Bar & Grill and Porker Street Food Cart in Denver, Colo.
 
Chad's winning La Menonita en El Molcajete recipe features tortilla-crusted, fried Real California Queso Menonita, served with fresh salsa verde and presented in an authentic Mexican Molcajete.
Entrée Category Winner: Grilled Panela and Eggplant
Claud Beltran, Chef/Co-Owner at Claud & Co. Bacchus Kitchen in Pasadena, Calif. and formerly of California-based food, catering and restaurant companies Evo Company, Beverly Hills Wine Merchant, Barbara West, and Dickenson West.
 
Claud took home the prize for his Grilled Panela and Eggplant recipe, a plant-forward signature entrée featuring California Panela cheese, eggplant, squash and corn with pops of fried Cotija cheese.
Dessert Category Winner: Winter Corn
Marco Colin, Chef at La Luna in Chicago, Ill. And formerly of The Publican, Alinea and Soho House in Chicago.
 
Marco's winning Winter Corn dessert relies on Real California Queso Fresco as the base for a luscious ice cream, served on a sweet corn cake and topped with buttery caramel sauce.
"The competition demonstrated how Hispanic-style cheeses from California can be the centerpiece for standout dishes across multiple meal parts," said Mike Gallagher, Business and Market Development Consultant for the CMAB. "The winning recipes displayed tremendous innovation in the use of California dairy as ingredients and each chef's take on the marriage of California and Mexican cuisine. We look forward to sharing these concepts and insights on the category with operators interested in tapping into the Cal-Mex trend."
Competition recap videos, including the live awards ceremony for each category, can be found on the CMAB Foodservice YouTube channel. Additional details are available on the Cal-Mex Invitational site.
California leads the nation in the production of Hispanic-style cheeses, headlined by Queso Fresco, Quesadilla, Cotija, Oaxaca, and Panela. The Golden State is also the nation's largest producer of milk, butter, ice cream, and nonfat dry milk. California milk and dairy products can be identified by the Real California Milk seal, which certifies they are made with sustainably sourced milk from the state's dairy farm families. California boasts an impressive lineup of award-winning cheesemakers and dairy processors that are helping to drive dining innovation.
                                                                                              # # #
About Real California Milk/the California Milk Advisory Board
The California Milk Advisory Board (CMAB), an instrumentality of the California Department of Food and Agriculture, is funded by the state's dairy farm families who lead the nation in sustainable dairy farming practices. With a vision to nourish the world with the wholesome goodness of Real California Milk, the CMAB's programs focus on increasing demand for California's sustainable dairy products in the state, across the U.S. and around the world through advertising, public relations, research, and retail and foodservice promotional programs.
The Foodservice Division of the CMAB supports foodservice operators and distributors that use Real California dairy products. The CMAB offers marketing and promotional support for foodservice operators that purchase dairy products with the Real California Milk seal, which means they are made with 100 percent milk from California's more than 1,100 family dairy farms, using some of the most sustainable dairy practices in the nation.
For more information on sourcing cheese from California, contact the foodservice team at 209.883.6455 (MILK), businessdevelopment@cmab.net or RealCaliforniaMilk.com/Foodservice, LinkedIn, Facebook, Instagram and YouTube.
                                                                                              # # #